 Share & Pair
Charcuterie Platter | $32
Our Chef's Selections of Cured Meats, Cheeses, Vegetables, Breads, Fresh Fruits, and Preserves
Buffalo Chicken Dip | $11
Served with Tortilla Chips (GF)
Chips & Salsa | $9
House Salsa with Tortilla Chips (GF)
Hummus | $9
Olive Oil and Paprika, Served with Pita & Vegetables
Garlic Pull Bread | $10
Need we say more?
Sandwiches
*Comes with a side of potato wedges, salad or fruit
Caprese Panini | $8
Tomato, Mozzarella, Pesto and Balsamic Glaze
Turkey Club | $8
Sliced Turkey, Brie, Cranberry Chutney
Meatball Sub | $8
Italian Style Meatballs with Classic Red Marinara and Melted Mozzarella
Soups & Salads
*  Choice of Ranch, Balsamic Vinaigrette, 1000 Island, or Italian
Taylorstown Salad | $10
Arugula & Kale Salad with Granny Smith Apples, Goat Cheese, Dried Cranberries and Chopped Pecans with Balsamic Vinaigrette
Cornbread & Chili | $10
Classic Beef & Bean Chili, Served with Cornbread, Shredded Cheddar Cheese and Sour Cream
French Onion Soup | $10
Served with House Croutons and Melted Provolone Cheese
Tomato Soup & Grilled Cheese | $12
Classic Tomato and Basil Soup with a Hot Grilled Cheese Sandwich on the Side
Brunch Boards
*Offered Sundays Only
Brunch Boards | $20/pp
Our Chef's selections of Cured Meats, Cheeses, Bacon, Sausage, Pastries, Waffles, Yogurt, Fresh Fruits, Berries and Preserves are Included.
Reservations are encouraged, but not required.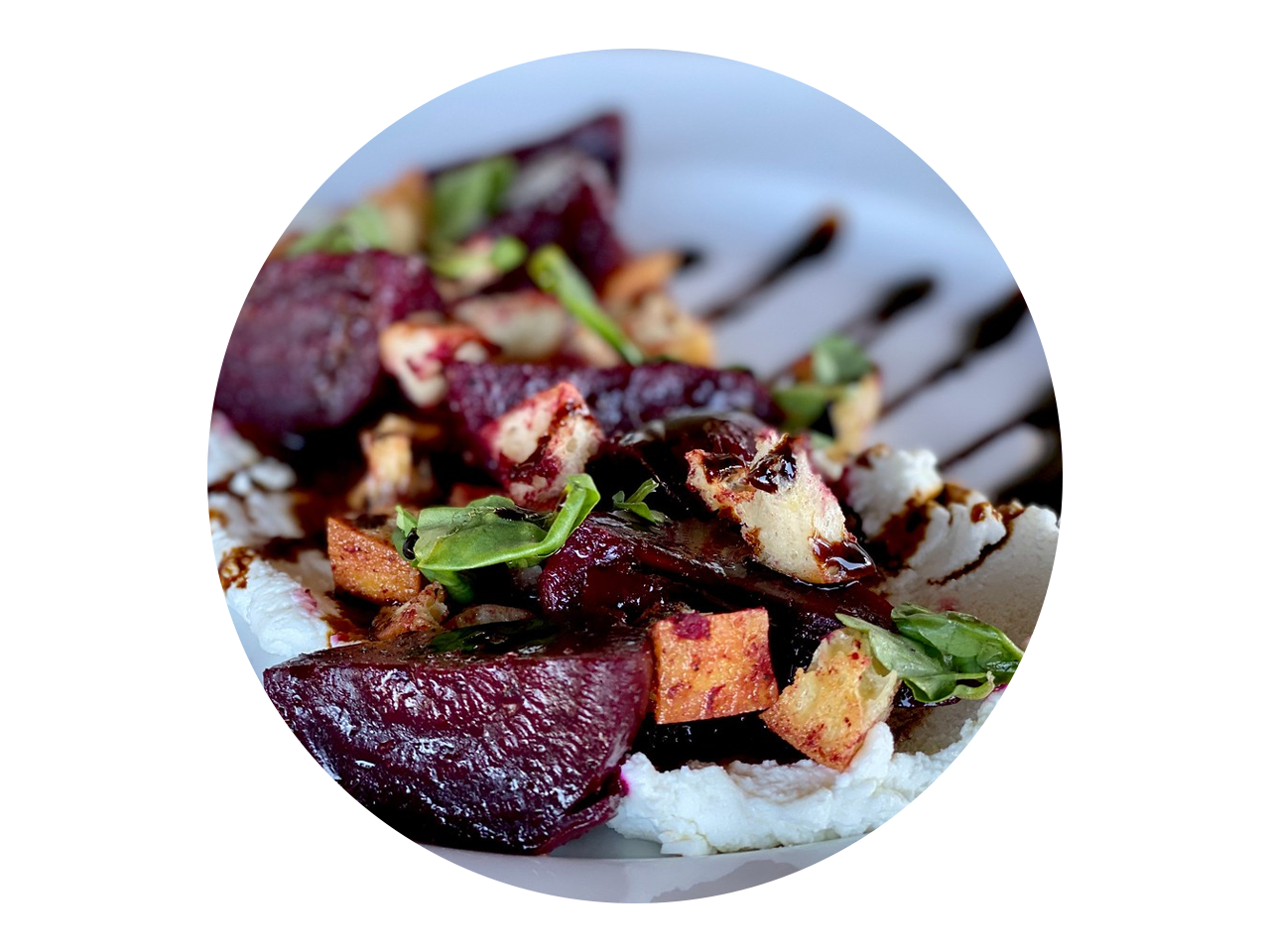 Taylorstown Salad | $10