 Share & Pair
Charcuterie Platter | $32
Our Chef's Selections of Cured Meats, Cheeses, Vegetables, Fresh Fruits, Preserves and Crostini
Chips & Salsa | $10
Seasonal Salsa with Tortilla Chips (GF)
Classic Hummus | $12
Served with Garlic Olive Oil, Pita Chips & Vegetables
Garlic Bread | $12
Classic toasted italian loaf with garlic butter and a side of marinara sauce. Add cheese for $2.
Bruschetta | $13
Sliced tomatoes, olive oil, fresh garlic and basil, garnished with goat cheese and balsamic glaze. Served with crostini.
Spinach & Artichoke Dip | $12
Served with Tortilla Chips(GF)  and Vegetables
Caprese Bites | $14
Tomato, Mozzarella, Pesto and Balsamic Glaze on Italian Bread.  Served with Potato Wedges.
Arugula Prosciutto Flatbread | $16
Tomato Sauce, Fresh Arugula, Shredded Mozzarella, Prosciutto, Shaved Parmesan and Balsamic Glaze
Sandwiches
*Comes with a side of potato wedges, salad or fruit
Ham & Bacon Melt | $14
Fresh Sliced Virginia Ham, Bacon, Swiss Cheese, Honey Mustard and Arugula on Pumpernickel.
Kid's Meal | $10
Grilled Cheese Sandwich with Fruit and Potato Wedges.
Taylorstown Club | $15
Fresh Sliced Turkey Breast and Virginia Ham with Bacon, American Cheese, Lettuce, Tomato & Mayo.
Salads
*  Choice of Ranch, Blue Cheese or Balsamic Vinaigrette
House Salad | $10
Mixed Greens with Seasonal Fruits & Vegetables.
Brunch Boards
*Offered Sundays Only from 11am-2pm
Brunch Boards
Our Chef's selections of Cured Meats, Cheeses, Bacon, Sausage, Pastries, Waffles, Yogurt, Fresh Fruits, Berries and Preserves are Included.
Small board – $40 (feeds 1-2)
Medium board – $80 (feeds 3-4)
Large board – $120 (feeds 5-6)
Reservations are encouraged, but not required.
Brunch Board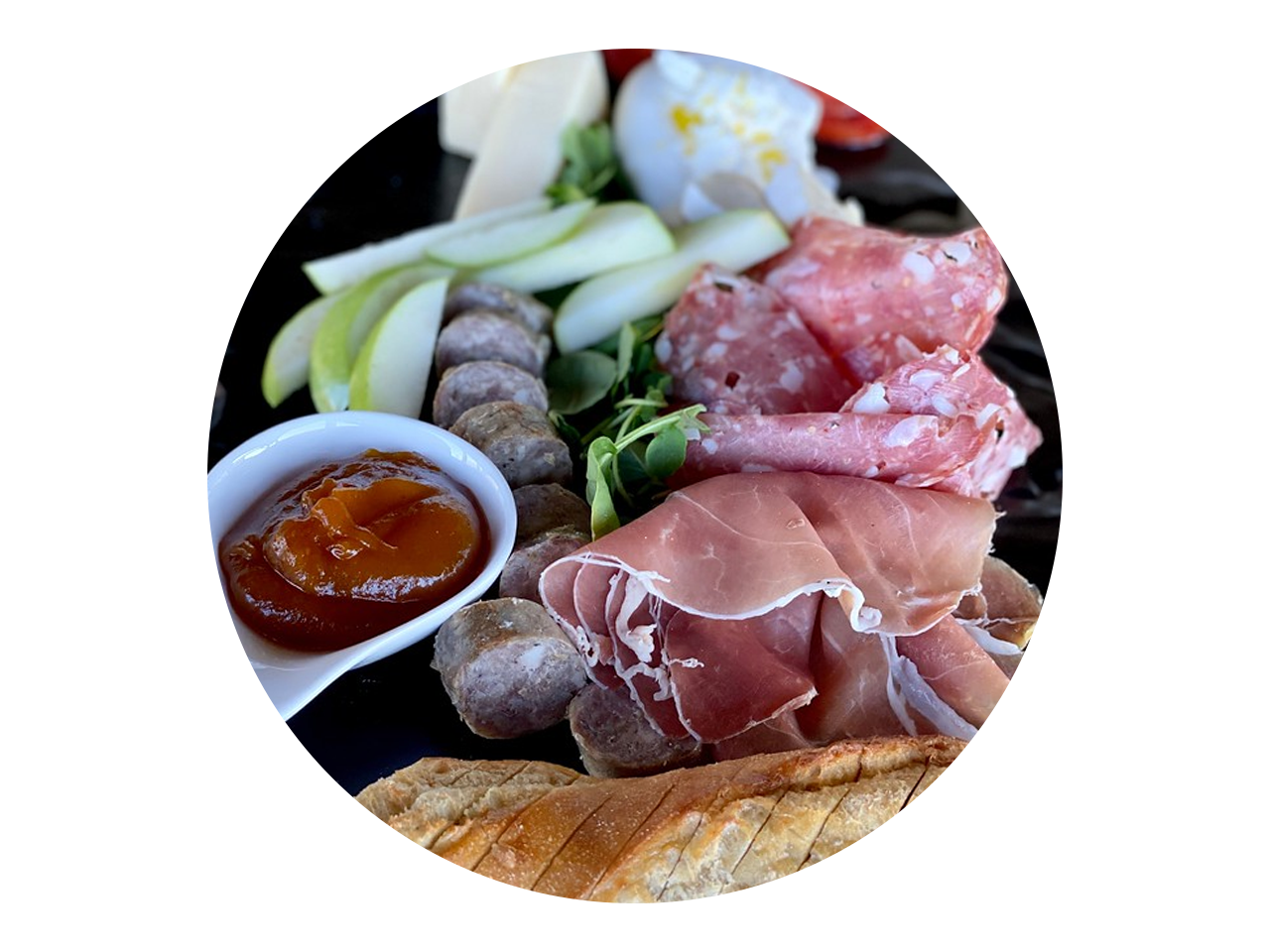 Charcuterie Platter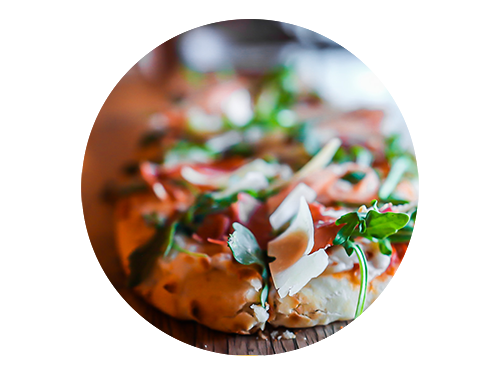 Arugula Proscuitto Flatbread