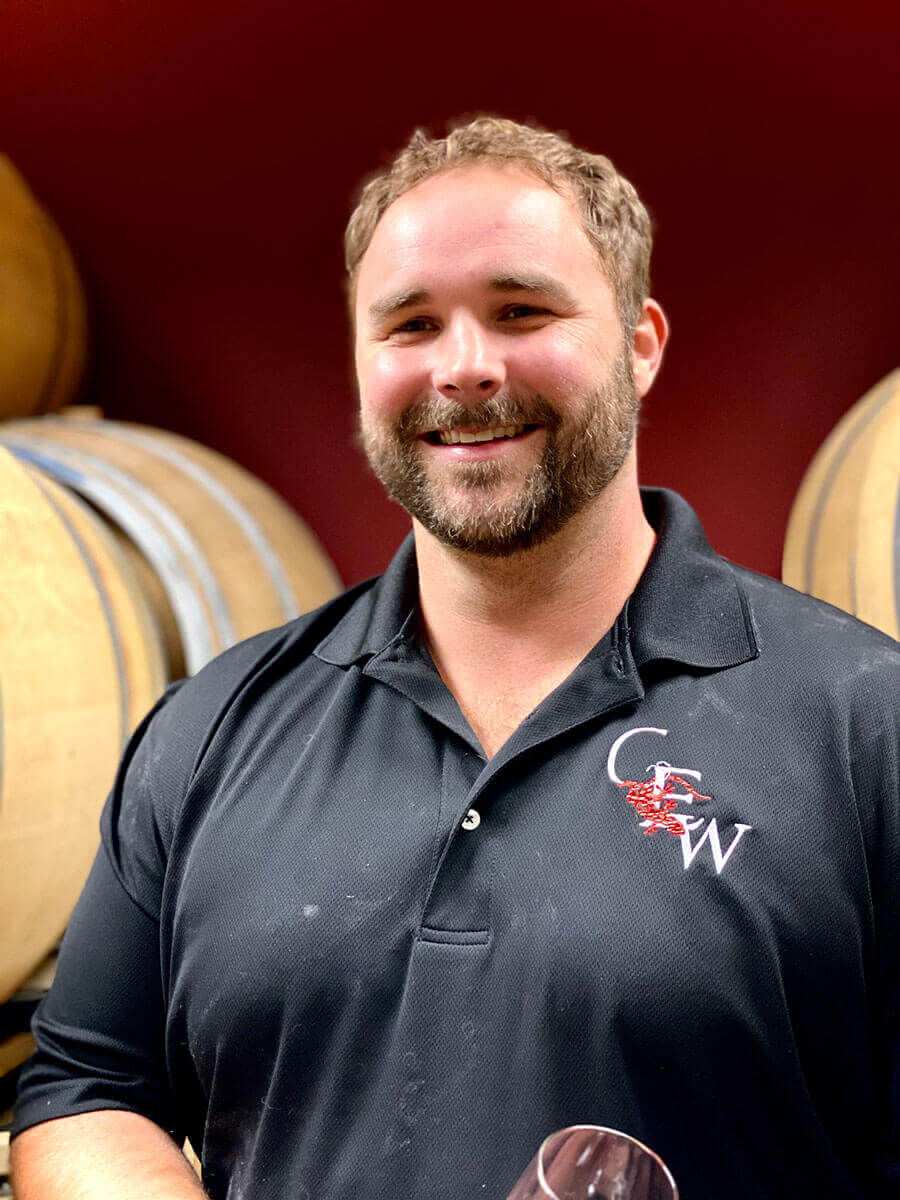 Meet the Winemaker
Jeremy Ligon – Winemaker/General Manager
A Virginia Native, Jeremy grew up surrounded by vineyards. His family owned and operated the boutique winery and vineyard, "Hunting Creeks Vineyards."  Through the years, he worked on the farm, maintaining the grapevines. Like the crops every year, his passion for winemaking grew. He attended California State University Fresno, gaining a Bachelor of Science in Enology and a minor in Chemistry, with the intention to further cultivate his winemaking skills.
In the spring of 2012, Jeremy moved back to his home state of Virginia and took over as head winemaker at Philip Carter Winery, where he used his knowledge to continue refining his proficiency in the art of winemaking. He won numerous awards for his wines, including multiple golds, double golds, and best in class. In 2014 Scoutology.com named him the #1 up and coming winemaker in Virginia.
In 2015, Jeremy officially became a part of the Creek's Edge Winery team and has since remained committed to producing world-class wines to match our world-class facilities. When he isn't cultivating top of the line wines, Jeremy enjoys spending time with his wife Jennifer, daughter Evelyn and dogs Boone and Maya. He is also a true outdoorsman and enjoys shooting, skiing, brewing beer, and football.
Next time you visit our award-winning winery, ask to taste the latest blend Jeremy has produced!